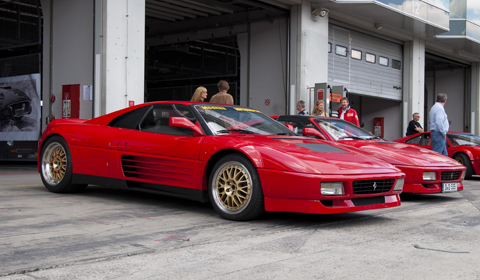 The 2011 edition of the Modena Trackdays at the Nürburgring featured many remarkable and interesting cars. A great example of such a rare and even odd car is the only working test car which ever left the Ferrari factory: the Ferrari Enzo Prototype M3, the mother of all Enzo's and 599's.
Before unveiling the Enzo in 2002, Ferrari had been working for three years to transfer their F1 expertise to a road car and to test the pre-production V12 for the then upcoming Ferrari Enzo. Therefore three prototypes were made, named M1, M2 and quite surprising… M3. These car functioned mainly as a rolling test bed for development of the engine.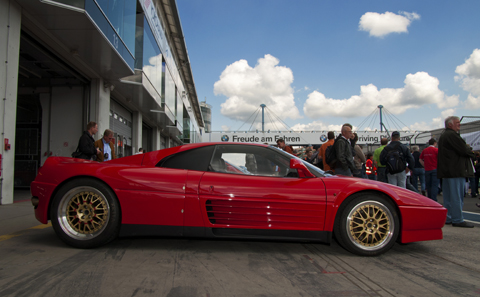 To disguise the car when testing on the streets of Maranello, the Enzo Prototype M3 was made out of parts from many other Ferraris. The body, front, doors and a part of the interior were derived from the 348. The body was lengthened by approximately 250mm, in order to fit the V12 engine which delivered 680PS, 30PS more than the production engine.
The oil radiator was taken from the 550. The drive train, brakes, and suspension were taken from the 355 Challenge and the rear has been modified for the light assembly from the 360 model. The dashboard is modified to allow the fitting of the instrument panel from the 360 Modena. Many other important parts of the car are unique and hand-made.
While normally these kind of prototypes are often destroyed or dismantled, this one was offered for auction alongside the 400th Enzo in June 2005, bringing € 195,500 ($ 236,300). As a prototype, the car is not guaranteed by Ferrari which means no warranty of road worthiness is implied or given. Ferrari says it should not be registered for road use, making this one even more exclusive and rare.
For those interested, the car is still available via Modena Motorsport.