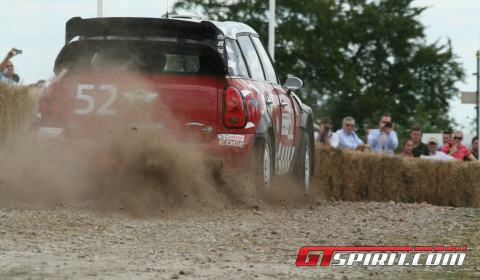 Kris Meeke was one of the professional rally drivers on the Forest Rally Stage at the 2011 Festival of Speed. After becoming the 2009 Intercontinental Rally Challenge champion he now competes in the World Rally Championship driving a MINI John Coooper Works WRC.
Its ancestor was a rally icon, so the MINI – powered by a 1.6 liter turbocharged four-cyclinder engine – has been warmly welcomed to the sport. It will contest in the Rally of Finland later this month, the second of six events entered in 2011 pending a full assault on the WRC in 2012.
Check out his rally skills in the gallery below.