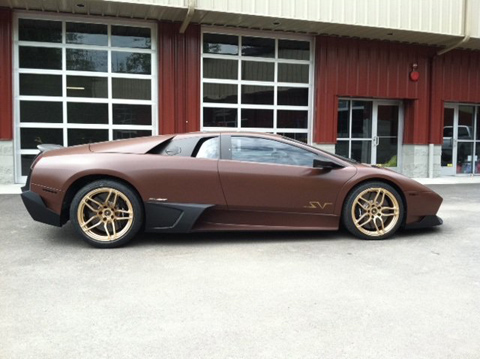 The overkill tag tends to spark some big discussions on GTspirit and I suspect this one will be no different. This matte brown Lamborghini Murcielago LP670-4 SV was shot by our friend Aimee in California.
The Lamborghini Murcielago LP670-4 SV is finished in matte brown and complemented with gold wheels and decals. Brown is a difficult colour when it comes to cars and only a few sports cars take it well, a good example of that is the Porsche 911 Turbo Convertible launched at the IAA in 2009.
In the case of this Lamborghini, a black / gold theme would have been better, what do you think?