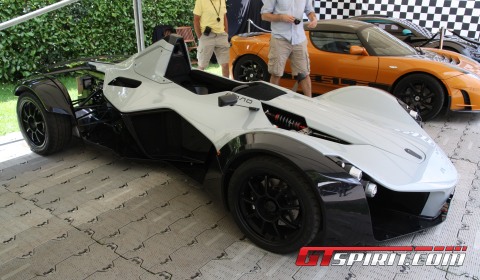 The BAC Mono single-seater is one of the highlights at this years Goodwood Festival of Speed. We had a closer look at the track-toy developed by BAC (Briggs Automotive Company).
At 520bhp/ton, its power to weight ratio surpasses that of the Bugatti Veyron and it can accelerate to 60mph in just 2.8 seconds, 100mph in 6.7 seconds and on to a top speed of 170mph. Power comes from a 280bhp, normally-aspirated 2.3 liter Cosworth unit mounted longitudinally and mated to an electronically-controlled, paddle-shift, six-speed sequential Hewland transmission with limited-slip differential.
The BAC Mono will be on display and driven by the owners at GT Polonia 2011 starting next week. For those interested make sure you are around at the event next week, the BAC Mono is a car you should not miss.