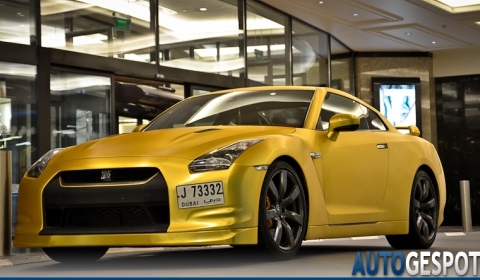 The Nissan R35 GT-R shown here was spotted at the beginning of June in Dubai, UAE. Godzilla received an "unique" wrap; matte gold to be precise.
After seeing numerous golden sports cars, SUVs and other vehicles, somehow this GT-R looks different, less 'overkill'. Maybe it is because of its matte golden trim…
Please tell us your opinion on this golden Nissan GT-R and help us decide. Overkill or not?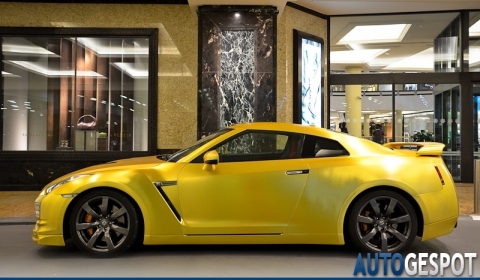 [Via Autogespot.com]