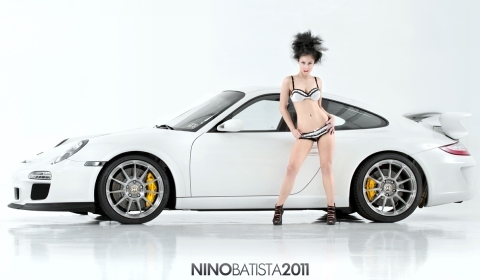 The third post in our category Car & Girls by professional photographer, Nino Batista, shows us Shellee Nemechek posing next to a modified Porsche 911 GT3 (997.2).
The photoshoot was done last monday somewhere in the US and follows the two other shoots by Nino released this week on GTspirit; Orange Lamborghini Gallardo and Roxanna Hernandez.
The Porsche 911 GT3 is owned by Autodynamica Performance.