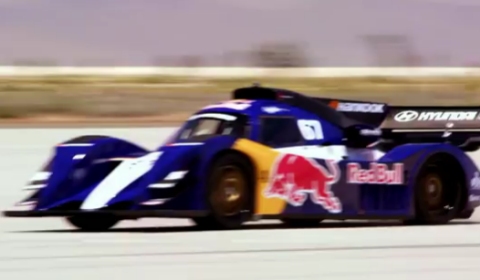 Rhys Millen returns to the 89th Pikes Peak International Hill Climb to complete the job he set out last year: shattering the record in the "Unlimited" class. Although the current record still stands at 10:01.408, Rhys hopes that modifications and upgrades to the Red Bull-sponsored Hyundai Genesis RMR PM580, along with new tarmac portions of the course, will allow him to to claim victory at this year's race and finally break the 10-minute barrier.
His father will compete in the Time Attack 2WD class in an updated version of the Red Bull Hyundai Genesis Coupe that Rhys set a class record in two years ago. With five overall race wins and eight class wins under his belt, Rod Millen is considered Pikes Peak royalty by many.
The 89th Pikes Peak International Hill Climb is held on the 26th of June. Stay tuned for more of the annual hill climb event.