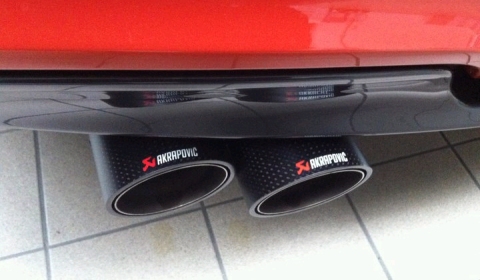 Slovenian exhaust specalist Akrapovic is currently working on a range of exhaust systems for the brand new BMW 1-Series M Coupe. The smallest M Power family member outfitted with an Akrapovic system is currently undergoing several test phases at the Hockenheim race circuit in Germany.
The picture above shows the prototype system installed on a Valencia Orange Metallic BMW 1M. The tail pipes are made of carbon fiber and are much bigger than the stock exhaust. The rumoured power improvement is more than 10hp, the expected weight saving is unknown at this stage.
At least two systems will be available for customers at the end of the Summer or at the beginning of the Fall.
Stay tuned for more regarding these exhaust systems in the near future.