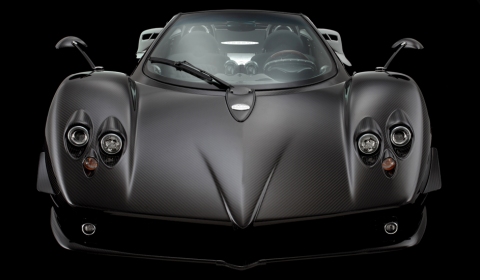 You are looking at the final Pagani Zonda F Roadster Clubsport Final Edition ever created. A total of 25 Zonda F Roadsters should have been created, but only 24 were ever produced.
The one shown here is number 24 and has 655hp, a sport exhaust, a manual transmission, some additional Cinque fins at the front and a complete visible carbon fiber body work. The black body is combined with grey hide on the inside. The hypercar has driven 1,000km.
The vehicle is for sale via SuperVettura Sales Ltd. in the UK at a price of 1,400,000 pounds including VAT ($ 2,292,075 or € 1,568,925).
[Via Autogespot.com]