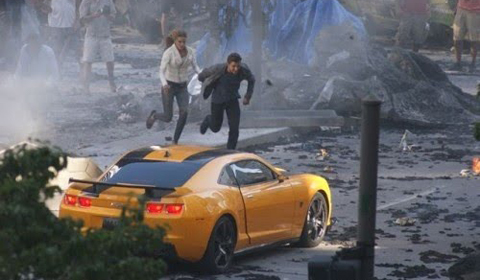 Chevrolet's ties with the Transformer's movie franchise are well known. We saw the Camaro concept for the first film in 2007 with the Camaro SS featuring in the second and now, Chevrolet will donate the Camaro ZL1 for the third.
The ZL1 will be released next year as a 2012 car. For now though, you can enjoy this short teaser released by Chevrolet and featuring the muscle car in action.
With a supercharged and intercooled 6.2 liter LSA V8 engine in the nose, the output comes 550hp together with 550 pound-feet of torque. The power is sent to the rear wheels via a six-speed manual transmission using a dual-disc clutch. There's also a dual-mode exhaust system that alters the sound level and character in response to engine rpm.