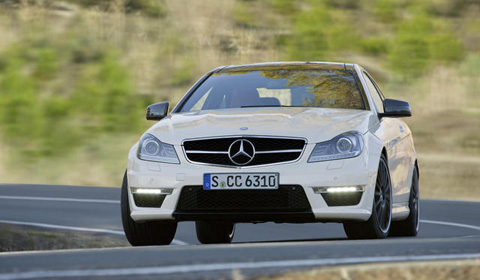 Mercedes has made a commercial showing the latest addition of the AMG family on scenic mountain roads in South Africa, according to this video the perfect surrounding to take it for a ride.
Just to summarize, the C 63 AMG Coupé is powered by a 6.2 liter V8 engine producing 457hp and 600Nm of torque. A sprint from zero to 100km/h is done in 4.5 seconds and the top speed is electronically limited at 250km/h.
Check out the Mercedes-Benz C 63 AMG Coupé commercial below. Notice the Ducati in the video, which is relevant because AMG sponsors the Ducati Moto GP team.