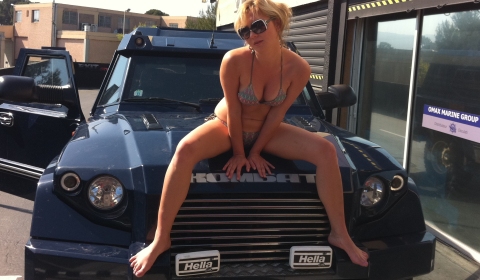 Our dear friend Mr. Dartz, Leo Yankelovich, has send us some new pictures of the dark blue Dartz Prombron Wagon we used as a transport between Monaco and Nice airport during the Top Marques 2011 car show.
The gallery shows a lovely bikini girl posing on top of the massive hood. The pictures show the wonderful lines of the…..Russian armored truck. The pictures were shot next to the workshop of Dartz France in Cannes.
Leo wishes you all a great Summer!