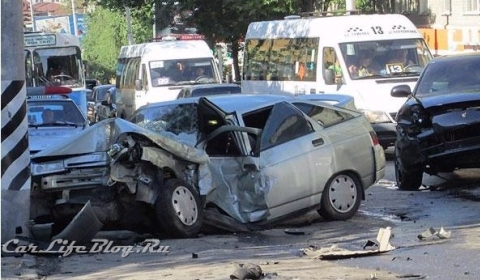 On the first day of the Summer a serious accident happened in the Russian city of Saratov. A girl with the driving experience of only four months violated the traffic rules, crossed the intersection and a red sign while driving a Porsche Cayenne Turbo S. At the middle of the intersection, she crashed into a BA3 2112.
The girl behind the wheel of a German SUV did not suffer any injuries, but the lady behind the wheel of the BA3 was brought to the hospital, but doctors were powerless. The 35-year-old Tatiana Artamonova died from her injuries.
The 20-year-old Laura Angelina will face a criminal case. It is worth noting the cynicism of Laura. The fact she killed a woman, she is mostly upset that the accident happened in the Cayenne her parents bought.