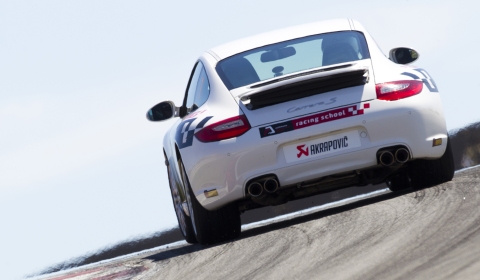 Slovenian exhaust specialist Akrapovic offers numerous exhaust systems for Porsche models. We tested the Slip-on Race exhaust for the Carrera S at the Portimao circuit in Portugal. The Porsche with the Akrapovic Slip-On Race exhaust system has noticeably more power between 3,000 and 6,500rpm.
The Akrapovic Slip-On Race system offers an almost 10 kilogram weight reduction in comparison to the stock system. The engineers were able to extract an additional power of 17hp at 3,820rpm and torque of 30Nm at 3,650rpm.
Additionally, the exhaust system boasts a special optional wireless kit for exhaust valves control, which offers a choice between a more sporty and loud and regular performance, suitable for everyday driving.