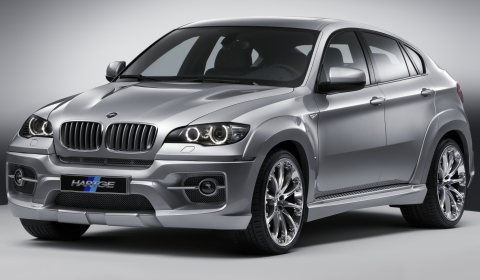 German tuner Hartge has released an aerodynamic kit for the BMW X6. The parts are made from PU-RIM, primed and have ABE homologation.
The whole kit includes a front spoiler including a set of grilles, rear skirt, left and right side sills, wheel arch extensions front and rear, and stainless steel tail pieces with quadrilateral tail pipes. The tail pipes size 265mm x 105mm and are outfitted at both sides left and right.
Hartge has not released the pricing and availability of the package.