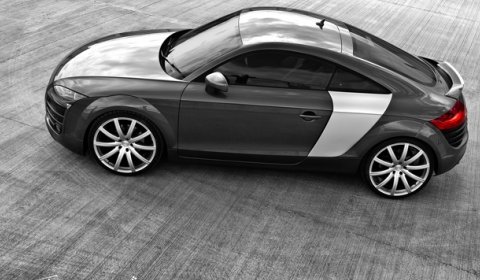 British Designer Afzal Kahn has created a R8 style Audi TT, taking an Audi TT 2.0 FSI as a basis adding while creating a brand new identity.
Named the Project Kahn Audi TR8, the changes include new front and back vented bumpers in R8 look with mesh inserts, front grille, R8 style side blades, rear spoiler, stainless steel quad exhaust system, sports lowered suspension springs, front lower bumper lip in billet steel finish and door mirrors in a billet steel finish.
20 inch RSV alloy wheels were also outfitted to the German sports car. Inside a complete bespoke interior design can be created that suites your individual taste.