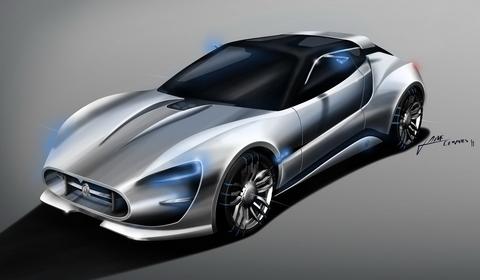 Most of us will probably not have heard before of the GT Garbin. That's not a shame as it's an initial design study for a future Maserati planned in 2020. The Maserati GT is the project thesis of three students, which was developed during their Master's degree in Transportation and Automobile Design.
Maserati enthusiasts will recon the Ghibli inspiration, a coupé built between 1967 and 1973, on one hand while on the other hand it is clear that the students avoided giving the concept a retro design.
Although this is only a concept, we believe Maserati should take this creation seriously for any of their future projects.