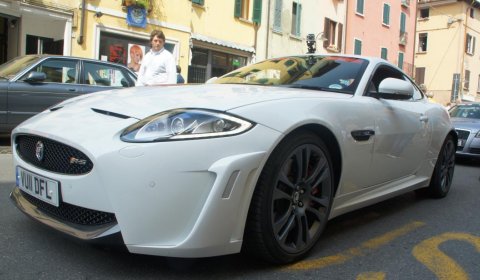 The Jaguar XKR-S is the latest member to the sports car line-up of the British car brand. After checking out the French Racing Blue introduction model in Geneva and a version in Italian Racing Red displayed at Top Marques Monaco 2011, the guys over at Autoblog.nl released pictures of a white XKR-S spotted somewhere in Italy during the Mille Miglia 2011.
The British sports car has an uprated supercharged AJ-V8 Gen III R direct-injection engine producing 550hp together with 680Nm of torque. The power enables a sprint from standstill to 100km/h in just 4.2 seconds. Additional modifications to the XKR-S include a new sports exhaust, sharper suspension settings and optimized ESP program to allow for a bigger tolerance. A new rear spoiler should improve down force and improve grip.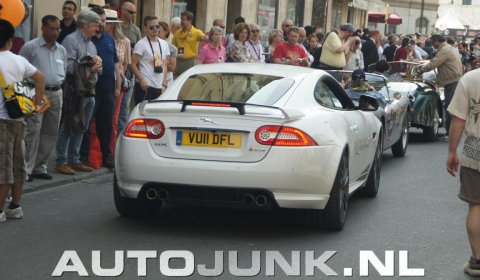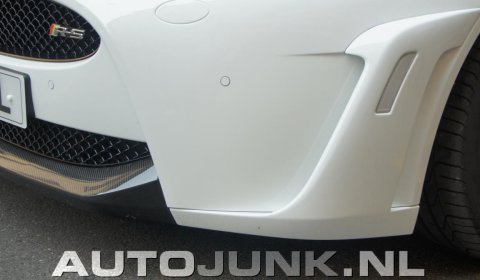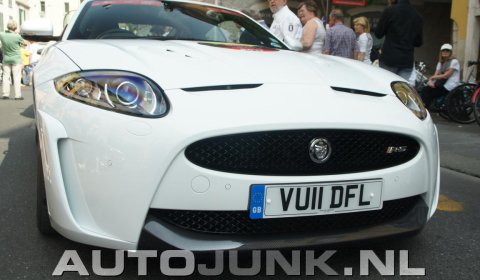 More pictures can be found here!