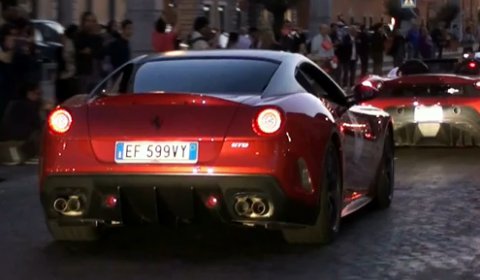 The following clip shows the complete compilation of all Ferrari 599 GTOs that visited the 2011 Ferrari Tribute to Mille Miglia in Rome.
The scenery was fantastic and the combination of all the Ferraris displayed created an unique and wonderful sound track. You will hear some nice accelerations, revs, Ferraris hitting the rev limiter, valves opening and numerous rev battles.
The video includes a nice variety of Ferrari's. Can you name all the Ferrari's visible in the footage?