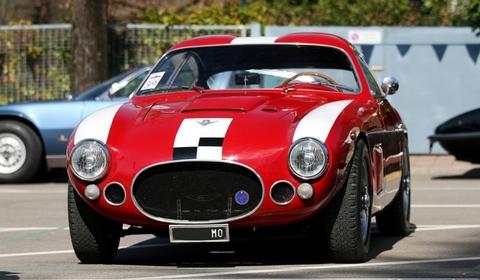 The Concorso d'Eleganza Trofeo Salvarola Terme event was held at the end of March and dedicated to the Italian brand, Maserati.
In the small city of Thermae near Modena an annual contest was held for mostly vintage cars but also with a small selection of modern sport cars. This year's competition was dedicated to Maserati with a lot of superb cars like the 3500 GT, Mexico, Ghibli, Maserati A6G Allemano – who won the award in its category -, Mistral, Quattroporte Royale, GranCabio, and more.
Of course, like every concours, the event is open to all types of cars, which means a lot of fabulous Alfas like the 1900 SS Zagato, 1900 SS and 2600 Spider, and many others classics by Lancia, Aston Martin, Ferrari, Jaguar turned up.
A nice surprise was the presence of Maserati 320S Concept based on the Maserati 3200 GT by Giugiaro and the latest Lamborghini Gallardo Spyder Performante.
Thanks to our member Smartdriver, we can let you enjoy a gallery of Italian's finest below!
For more pictures, please click here!