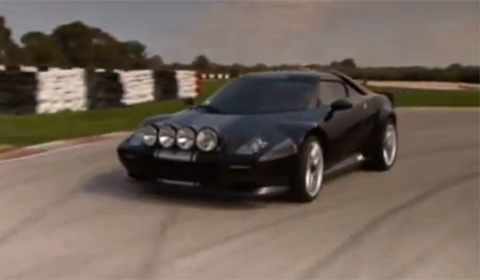 The rebirth of the legendary Lancia Stratos pleased many car enthusiasts. The New Stratos was commissioned by German businessman Michael Stoschek and designed by Pininfarina as a tribute to the legendary rally car of the seventies.
The New Stratos is built on a shortened F430 Scuderia chassis. Also the Scuderia's 4.3 liter V8 engine is used, which offers 540 horsepower and over 500Nm of torque. This results in a sprint to 100km/h in just 3.3 seconds and 200km/h in an impressive 9.7 seconds.
This 13 minute German video tells the story of the New Stratos, from the beginning until the current car participating in a rally. Even if you don't speak German, the footage is still a must see!