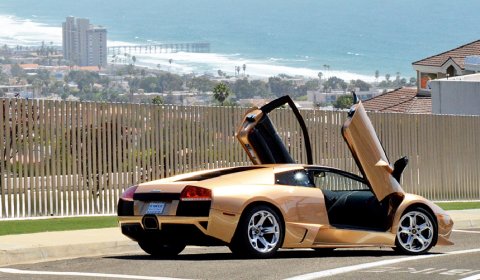 The guys over at Symbolic Motors have picked up an unique Lamborghini Murcielago LP640. Presented for sale in their showroom is this 2008 LP640 Coupe painted in custom "Oro Elios" metallic, which comes from the color chart of the 2001 Diablo 6.0 SE.
Other options on the vehicle are a transparent engine bonnet, q-citura quilted stitching in white, branding package, e-gear transmission and carbon ceramic brakes.
Next to the fact that is for sale, they also created a nice series of pictures featuring as our photo of the day.
Two hi-res pictures can be downloaded here and here!