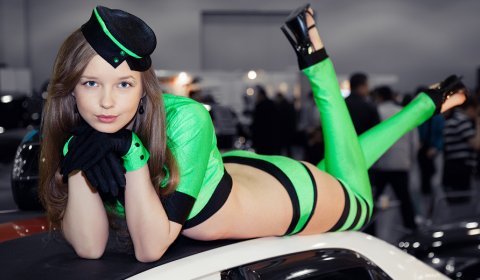 A long awaited event for all tuning, aerography and car audio fans, the 3rd International exhibition Moscow Tuning Show, was held April 15 through 17, 2011 in the Crocus Expo IEC.
Next to a line-up of some interesting looking tuning projects there were also some hot girls positioned on top, next to or inside the vehicles displayed at each of the stands.
The gallery below is a definite must-see… Oh and do not forget to choose your favorite girl.
[Via Pkuneev via Autoblog.nl]