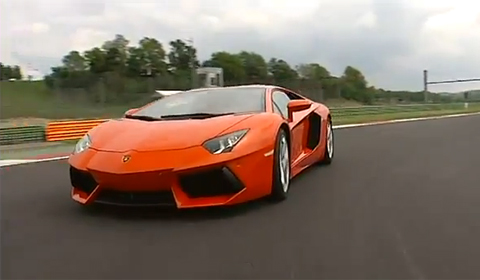 The Lamborghini Aventador LP700-4 needs no further introduction after many videos, pictures and information of the Aventador was presented the last time.
We have seen the official commercial of the latest addition to the Lamborghini family. The bull from Sant'Agata Bolognese already visited the Vatican, Rome and the same circuit as shown below.
In this new video we can see the Aventador hitting the Vallelunga race track. The Vallelunga Race Track is located about 30 kilometers north of Rome on highway 2, just across from Lake Bracciano. Founded in 1950 by a Roman businessman with a passion for speed. Enjoy!