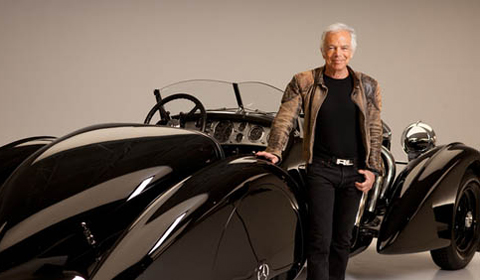 Chances are, if you are a keen automotive enthusiast you've heard of the Ralph Lauren car collection. It includes some of the most collectible and iconic automobiles of the 20th century. Cars like the Bugatti 57 SC Atlantic, one of only three built and two originals left in existence, and the Ferrari 250 GTO, one of 36 Series 1 cars made, are but two highlights.
The collection itself, 17 cars we believe, went on display yesterday at the Musée des Arts Décoratifs in Paris. The display last until August 28th. Entry will cost € 9.10 online or € 10.60 at the door. For that price you'll get to see the following cars:
A 1938 Bugatti 57 SC Atlantic, 1929 Bentley Blower, 1930 Mercedes SSK 'Count Trossi', 1931 Alfa Romeo 8C 2300 Monza, 1938 Alfa Romeo 8C 2900 Millie Miglia, 1933 Bugatti 59 Grand Prix, 1954 Ferrari 375 Plus, 1955 Jaguar XKD, 1955 Porsche 550 Spyder, 1958 Ferrari 250 Testa Rossa, 1962 Ferrari 250 GTO, 1964 Ferrari 250 LM, 1950 Jaguar XK120 Roadster, 1955 300 SL Gullwing, 1958 Jaguar XKSS, 1960 Ferrari 250 GT Berlinetta SWB and a 1996 McLaren F1 LM.
Ralph Lauren's Car Collection: