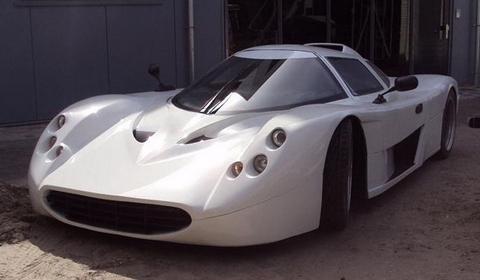 The Netherlands and supercars have always been a special combination. Just think about brands like Spyker or unique cars like the Savage Rivale Roadyacht GTS. The Isis AM01 is the latest from the country famous for tulips, cheese and windmills.
At first sight the car looks like an automaker's prototype, but on the contrary the Isis AM01 is a supercar meant for series production. Prices start at € 120,000 and go up to € 150,000 for the upcoming AM02, a 400bhp version with a 3.0 liter engine.
Under the hood of the AM01 you'll find a 2.0 liter four-cylinder turbocharged boxer engine from a Subaru Impreza WRX STI delivering 275hp. The power is converted to the street via a five-speed manual gearbox. Due to its low weight, just 1,875 pounds, the sports car jumps from standstill to 100km/h in just 4.2 seconds. It hits a top speed of 256km/h.
[Via Autoblog]