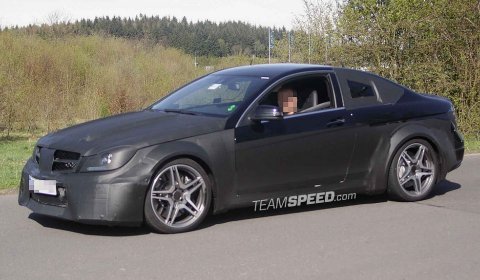 More information about the upcoming Mercedes C63 AMG Coupé Black Series has been leaked to the media. According to Benzinder.com the latest addition to the Black Series family will be powered by a 6.2 liter V8. This engine is similar to the one in the current C63 AMG and is said to deliver 507 horsepower, exactly the same amount of power as in the CLK63 AMG Black Series.
The new C63 AMG Coupé Black Series will be available with a few customization options like an optional rear spoiler. Customers could also choose from a range of five colors for the exterior.
Details about the price of the car aren't known yet, except that the limited run C63 AMG Coupé Black Series will cost less than the CLK Black Series, which was priced at € 150.000 back in 2008.