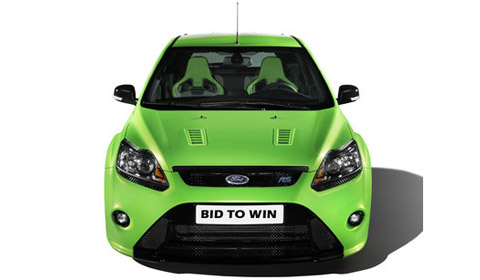 Today GTspirit has been extended with a new feature that allows you to participate in free and paid competitions to win some very nice prizes. We have long been looking for a way to host competitions for our loyal visitors and friends. GTspirit Competitions is an easy to use system and offers a unique combination of free competitions with new prizes every week and paid competitions that allow you to win everything from a sports- or supercar to tickets for unique events. As a reliable, unbiased and fair system to select our winners we use a lowest unique bid system that is monitored by an independent third party.
How does it work? Go the GTspirit Competitions section on our site and open the competition you like to participate in, place your bid and at the end of the term for that prize the lowest unique bid wins. If no one else has bid the same amount as you and your bid is the lowest, you will win.
The first competitions include two free competitions with a Samsung Galaxy Ace Smartphone and a one-year subscription to Prestige Cars magazine as prizes. Taking part in these competitions is completely free, regardless of your bid (the bid is only used to determine a winner and not linked to something you actually have to pay when you win). The real aim with our competition section however is give our readers a chance to win sports- and supercars, the first prize is a Ford Focus RS. A ticket costs 6 euro and when you win the car is delivered directly to your door!
We hope you like our new part of the site and wish you the best of luck in our upcoming competitions! Our free and paid competitions are only available for visitors from outside the United States. But we hope we can soon offer our American visitors a chance to participate in our competitions as well!