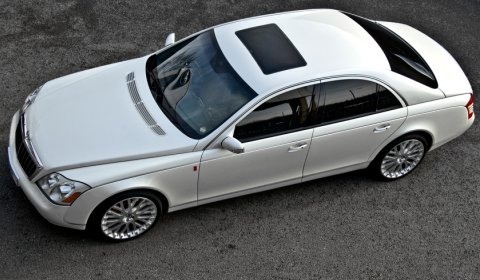 Project Kahn has created the ultimate commemorative vehicle to mark HRH Prince William and Kate Middleton's wedding day in the UK. The pearl white Project Kahn Maybach 57 complete with the regal-sounding number plate: 4 HRH – is sitting at the Project Kahn headquarters in Bradford as a tribute to the royal couple.
The luxury vehicle is outfitted with Kahn RS-D 9.5×22 inch wheels, special paintwork and finishing, Project Kahn Maybach 57 smoked rear lights, interior components, Project Kahn interior package and Pentagon privacy glass.
According to Kahn, the Project Kahn's Maybach 57 complete with the 4 HRH number plate may yet make a grand entrance in London very soon!