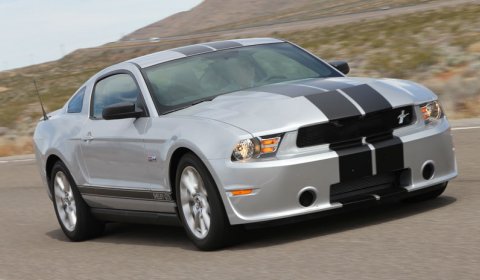 The combination Ford and Shelby American has shown their latest member to the Mustang family, the 2012 Mustang GTS. The New York Motor Show hosted the official release of the successor to the 2007-2008 GT model.
A choice between two engines, a 3.7 liter V6 and a 5.0 liter V8, is available. The power and torque output figures have not been released and will be announced at a later date. Same goes for the sprint times and top speeds. In comparison to the standard Mustang, the Shelby GTS has a Ford Racing handling pack, Borla exhaust system, Baer brakes, unique front fascia, Le Mans stripes and a deep-draw hood.
The price for the Ford Shelby GTS package starts at $ 9,995, not including the base car. A limited number of the Shelby GTS will be built with reservations starting April 21; production is scheduled to begin in the fourth quarter of 2011.