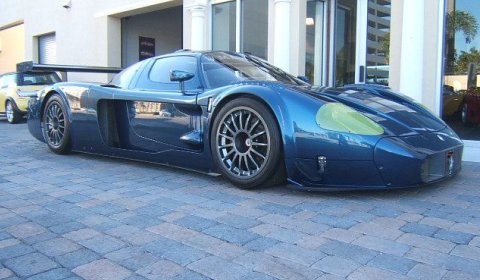 The following supercar is for sale. It is a blue Maserati MC12 Corsa build in June 2006 and with only 171km on the odometer.
The Maserati MC12 is a two-seater sports car produced by the Italian car maker to allow a racing variant to compete in the FIA GT Championship. The car entered production in 2004 with 30 cars produced (five of which were not for sale). A further 25 were produced in 2005 making a total of 50 cars available for customers, each of which were pre-sold for € 600,000. The top speed of the Maserati MC12 is 330km/h and it can accelerate from 0–100km/h in 3.8 seconds.
The vehicle is for sale in Germany and the price has not been disclosed. More information on the vehicle can be found right here!