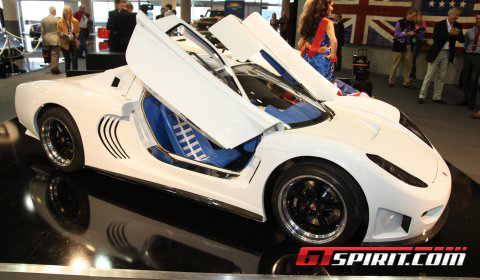 The Keating ZKR is the latest from the UK and Manchester-based manufacturer. The vehicle showcased at the Monaco event was an early prototype and by the looks of it far from finished.
The Keating ZKRs boasts engine power from 600bhp up to 2200bhp via a twin turbocharged and supercharged setup. All cars are hand built in England to customer specific orders; which allows the company to tailor coach work and trim options.
The monocoque chassis has had years of development reducing the cars centre of gravity with dual low lying fuel tanks that are incorporated to increase chassis strength and performance.