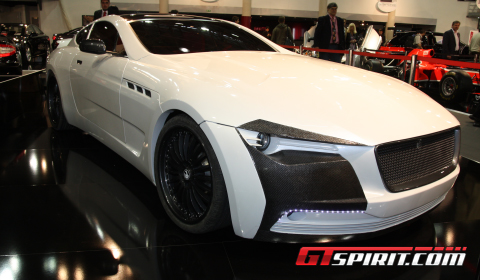 Another new brand has shown its face at the Top Marques Monaco show. Identity is the name of the brand and the vehicle showcased was far from finished.
Named the Y2, the sports car is a four-seater sports coupe outfitted with a 520hp-strong V12 engine producing 700Nm of torque. A sprint from zero to 100km/h is done in less than five seconds and the top speed exceeds 300km/h.
Somehow we think there is an Aston Martin underneath the body work. Feel free to share your thoughts on this luxury saloon.