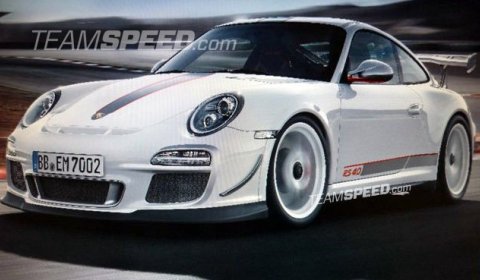 More and more information is being released regarding a more powerful, special edition Porsche 911 GT3 RS. The latest chapter in our coverage regarding the limited edition Porsche 911 GT3 RS 4.0 is a spec sheet that has been leaked online and the first official picture shown above.
According to the document, the sports car packs a bored-out flat-six with 500 horsepower and options like a nav system, ceramic brakes and a nose-lift system. Pricing? € 150,000 before tax is mentioned on the document.
But there are also doubts on the authenticity of the document. It states 2011 model year instead of 2012, output listed in BHP instead of Porsche's usual PS, and "breaks" instead of "brakes".
We have to wait and see what the future holds. Stay tuned for more regarding the Porsche 911 GT3 RS 4.0.