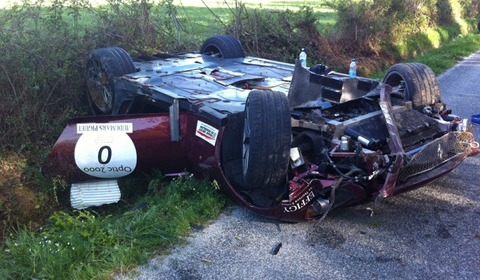 This is the second full on crash we've seen of the new Ferrari 599 GTO. We're told that the crash happened on the Tour Auto 2011, a classic car event. The 599 GTO was apparently one of two flanking the event.
We are unsure what caused the accident but by the looks of the open door and the water bottles on the cars underside, we're encouraged that the passenger and driver got out okay.
Here's a picture of the car enjoying better times.