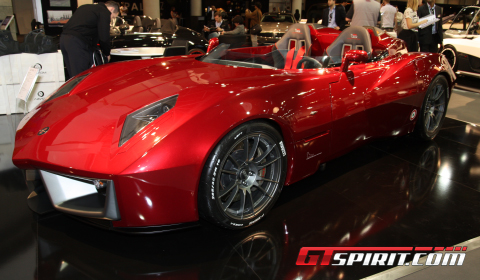 Spada Vetture has released their second vehicle, the brand new roadster version of the unique Spada Codatronca sports car.
The Spada Vetture Sport Codatronca Monza is based on a Corvette Z06 and powered by a supercharged 7.0 liter V8 engine with 700PS. The powertrain includes a six-speed manual transmission. The vehicle weighs in at about 1250kg.
Expected price tag is € 250,000.