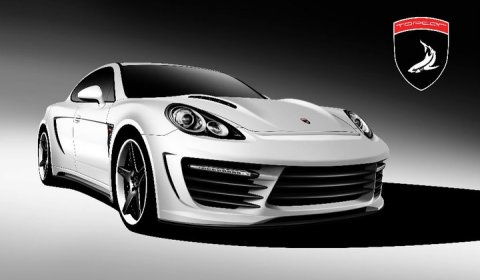 These are the first sketches of the new Porsche Stingray GTR wide body project by TopCar. The tuning program for the Porsche Panamera includes a complete body kit with front and rear bumpers, sills, wider doors and fenders, hood and trunk lid.
Muscular and sharp lines, extended body and a small clearance together with the original ADV.1 Wheels R21 create a wide body design.
The first luxury saloon will be ready on May 15th, 2011. The whole series is limited to 25.