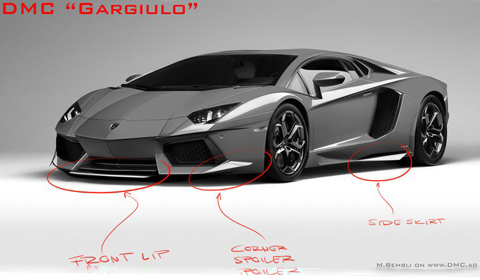 DMC Design is a German designer specialized in redefining luxury cars like Lamborghini, Ferrari and Porsche. The Düsseldorf based company offers individualization options for both the interior and exterior of the car. Now they unveiled their take on the Lamborghini Aventador named the Gargiulo.
The Aventador received a new front lip, corner spoiler and side skirts. The idea of this body kit is to improve the appearance of the Aventador by adding an even more aggressive look. DMC also enhanced the aerodynamic properties, which should result in an improved performance, especially at high speeds.
DMC also has developed a carbon fiber wing for the Aventador, which is available as glossy or matte surface finish.
For more information, please contact DMC Design.