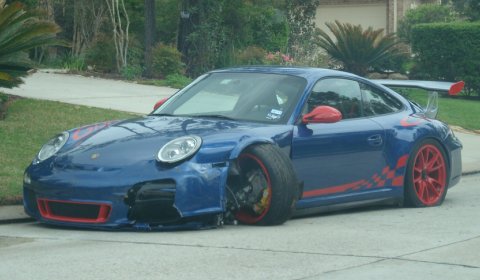 The following story and series of pictures are hard to believe but true. The pictures were psoted by a member of the Houston-Imports forum and show a severely wrecked Porsche 911 GT3 RS MkII.
Initially, the driver wrecked his brand new GT3 RS accidentally hitting a curb. The car met the curb at a speed high enough to damage the Porsche's front body.
But this is not the final result. The report indicates that he drove it home after the incident. During the way back the front wheel just snapped off completely. What a fail!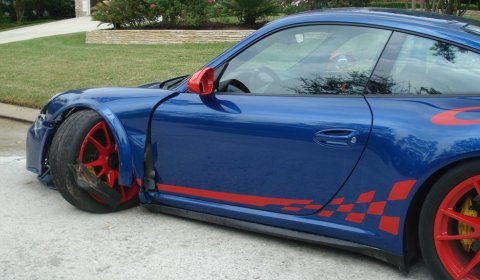 [Via Jalopnik.com]