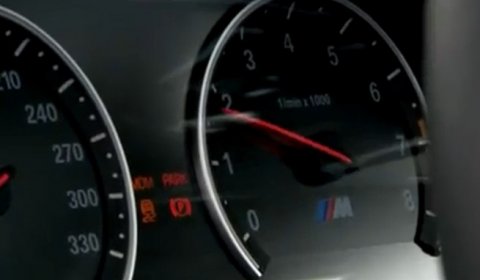 The ongoing spree of information concerning the brand new 2012 BMW F10M M5 continues today with a new chapter and a video with 30 minutes of raw footage. The new BMW M Power saloon will reportedly premiere at a private press event near Munich on April 1st followed by its public debut at Auto Shanghai a few weeks later.
The 2012 BMW M5 will have an increased top speed. The usual 250km/h top speed is said to be raised to 305km/h, but only for the German market. For an additional cost into four figures, the top speed can be raised and it will be combined with a driver training program. The M5 will have to be equipped with tires having the speed index ZR (>240km/h).
Regarding the transmission choices it will be available in two options: a seven-speed DCT gearbox and manual. The manual gearbox will only be available for the US market, similar to the E60 M5. The dual-clutch gearbox will be available with shift paddles behind the steering wheel.
The footage is a follow up from previous M5 preview videos. In addition to some static shots and commentary from test drivers Bernd Limmer and Frank Lutz, there are some nice driving scenes taken from numerous view points both inside and out.
[Via WorldCarFans and Focus]