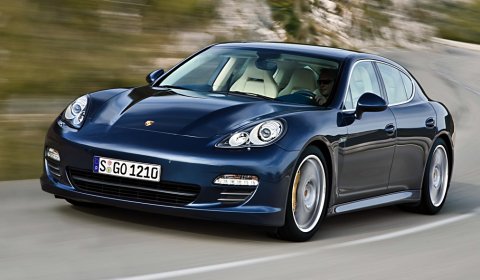 According to sources in Italy, Porsche is working on a new range-topping Turbo S version of its four-door Panamera luxury saloon. Like its ancestors the 911 Turbo S and Cayenne Turbo S, it is quite likely that it will receive an increase in power and some tweaked design elements.
Autoblog.it states that the powerful luxury saloon is expected to produce around 550hp, which is 50hp more than the standard Turbo. Maximum torque will go from 516 pound-feet or 568lb-ft with the Sport Chrono Turbo package to around 590lb-ft. A sprint to 100km/h is done by the Panamera Turbo S in 3.8 seconds.
Expect an official release somewhere in April and a price tag of about $ 160,000.