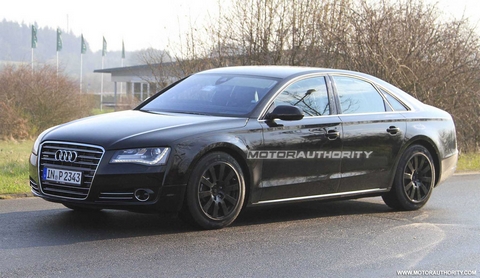 Rumours go that Audi's flagship, the S8, will swap its 5.2 liter V10 for an all new twin-turbo V8 engine. This is not a surprise as competitor BMW and Mercedes did the same with their recently revealed or upcoming cars.
The new S8 is expected with a total output of 520bhp which is a big improvement on the current model. Beside the rumoured engine we will have to wait for more official news from Ingolstadt to find out more about this super saloon from Germany.
For now you will find a gallery of the 2012 Audi S8 below. It was spied during a road test!
[Via Motorautorithy]