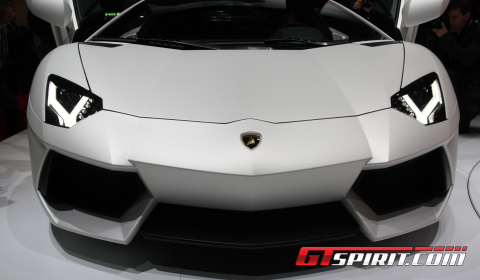 Automobili Lamborghini has started a positive 2011 with a sold out Lamborghini Aventador LP700-4 after the release at the 2011 Geneva Motor Show last week. The Italians even sold more than 12 months' production of its new V12 model, deliveries of which will start in the second half of 2011.
Lamborghini will also commence deliveries this spring of its Gallardo LP570-4 Spyder Performante. The Performante comes as the open version of the Gallardo LP 570-4 Superleggera.
In 2010, Lamborghini delivered a total of 1,302 units to customers worldwide. The difference versus 2009 (1,515 units) was due to the run out of the Lamborghini Murciélago in May 2010. Sales for the remaining seven months of the year were based on the production of just one model, the Lamborghini Gallardo. Altogether, over a ten year production period, 4,099 Murciélago units were delivered to customers.
Even through the worldwide recession and the setbacks in traditional markets, the USA remained the major market for Lamborghini, leading the traditional European markets. 2011 will see a recovery in sales for both the USA and Europe with continuing increases in Asia thanks to a sustained strong economic environment and the launch of the new models. In 2010, China has risen to become Lamborghini's second largest market. In 2010, 206 Lamborghini models were delivered from nine dealerships, representing a 150% growth over 2009.
The future seems bright for the Italian supercar maker.