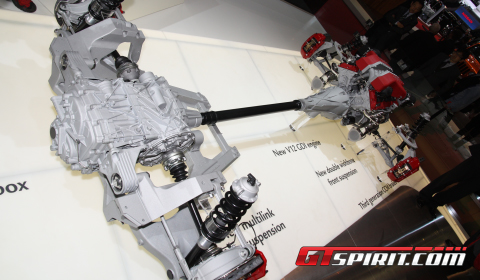 Ferrari has released a video showing the animation of the 4RM (4-wheel-drive) system outfitted to the FF. The system is the first ever to be used in a Ferrari sports car.
The luxury vehicle is capable of transporting four people and their luggage. The trunk offers space for at least two golfbags.
The Ferrari FF made its official world debut in Geneva. Check out our coverage including pictures and video right here!