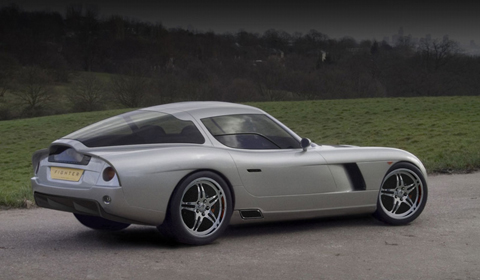 Bristol Cars is a manufacturer of hand-built luxury cars and instead of celebrating their 65th anniversary, they are now on the brink of going bust. The eccentric company from Patchway, near Bristol in the United Kingdom, has gone into administration and is searching for an investor to provide the funds it needs to continue operations.
Started as a manufacturer of aircrafts, Bristol made their first car in 1945. The company never produced cars in large quantities. The most recent published figures regarding the production were for 1982, showing a total production of 104 cars. These figures should not be a surprise to anyone who knew Tony Crook, a former racing driver from England who took over Bristol in 1960.
Tony Crook owned the company until 2001, but remained with it until his retirement in 2007. He had an interesting approach of selling cars only to customers that he liked. Another remarkable fact about Bristol Cars is that they had no distributors or dealers. Instead, they dealt directly with customers via their only showroom in Kensington, Central London.
The early cars were renowned for their engineering quality, but insufficient investments resulted in the use outdated technology. Bristol survived on the goodwill of enthusiastic customers who appreciated its unique appeal and the eccentric character.
In 2004, the company revealed the Bristol Fighter which was powered by the V10 engine taken from the Dodge Viper. In 2006, Bristol announced a turbocharged version of the Fighter with a modified V10 engine producing 1,012bhp and 1,405Nm of torque, making this car more powerful than Bugatti Veyron. Bristol claimed that this car, the Fighter T is capable of more than 430km/h; however it will be electronically limited to a "more than adequate" 362km/h. According to the tradition of the company, this was never proven and the number of Fighters built are unknown.
Unfortunately, unless the company finds an investor to keep it going, it may be going under. In that case, the automobile industry would loose a small, but interesting player and the insane Fighter T will be the last car to be sold at their single showroom in London.
[Via BBC News]