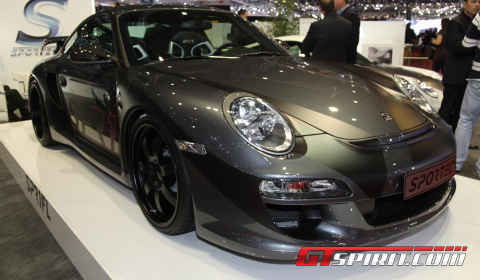 Swiss tuner Sportec is well prepared for the Geneva Motor Show. The Sportec SPR1 FL is a direct successor to the SPR1 R presented last year.
This year they have revised the design of their super sports car, added a semi-sequential transmission and an exclusive matte black foil design. Oh and the name also changed to Sportec SPR1 FL.
With 858 hp total output from the 3.6 liter flat-six biturbo engine, the SPR1 FL is as powerful as the SPR1 R. Performance wise the Sportec SPR1 R delivers 858hp, an acceleration from 0-100km/h in 3.0 seconds, 0-200km/h in 8.3 seconds and 0-300km/h in an unbelievable 18 seconds. The top speed exceeds 380km/h.