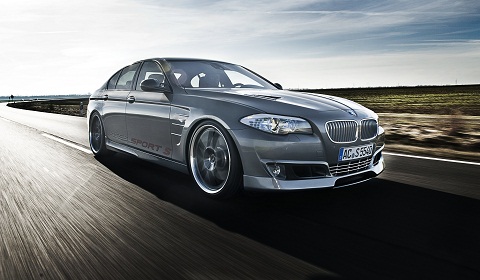 AC Schnitzer has released details of the ACS5 Sport S based on the BMW 550i. Aerodynamics, performance and handling have all been catered for. The car will be officially presented to the public at the 2011 Geneva Auto Salon starting tomorrow.
AC Schnitzer have added a limited slip differential and increased power to 540hp with maximum torque now reaching 750Nm. Top speed is now 320km/h and 0-100km/h is dealt with in just 4.5 seconds.
Despite the greater power, the fuel consumption and emission values of the ACS5 Sport S are equivalent to that of the standard BMW 550i. Price has been set at € 149,000.
More information on the car will be available during and after the Geneva show, so keep checking back if you're interested!