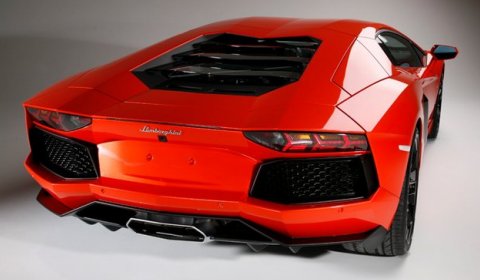 The constant spree of 2012 Lamborghini LP700-4 Aventador pictures shown to us all over the past few days continues today with two brand new pictures. The duo shows a new perspective of the Italian supercar from the front and the back.
We just leave you here with the option to share your thoughts on the two new pictures below in the comment box. For more information on the release check out our news post from a few days ago.
Oh and stay tuned for the official release tomorrow evening.