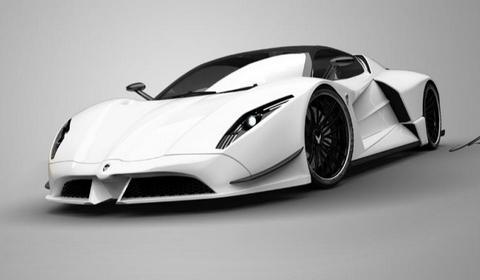 A new supercar shown to us all is this Shayton Equilibrium. A hypercar featuring an all carbon and titanium chassis, forged aluminium alloy suspension and carbon wheels. All weight saving details bringing the total weight up to 1,200kg.
The V12 powertrain outfitted to the Shayton develops 1084hp and 930Nm of torque. A sprint from standstill to 100km/h is done in just 3.1 seconds, to 200km/h in just 8.9 seconds and 300km/h is reached only 4.8 seconds later.
Design of Shayton Equilibrium comes from pure emotions, from perfect balance of energies and forces within the lead designer Andrej Stanta. He says that this is the only way a human is being able to develop such a masterpiece.
To put the storm into form you have to make compromises or u can fail trying. The elegant yet sporty interior in Shayton is dominated by a driver-focused cockpit architecture where the driver is in control. Form follows emotion and function: this combined design principle is implemented throughout the car. Sitting inside in the driving seat makes one thing clear: you are possessing superpowers, you are in control of a fierce storm, enormous amount of energy, power and torque.