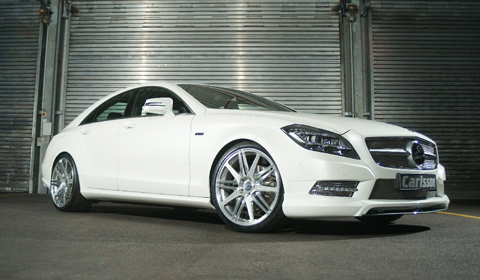 Carlsson has already presented their package for the 2012 Mercedes CLS. But now we have received pictures of the latest project by the German tuner.
Carlsson has upgraded the 2012 Mercedes CLS 63 AMG. The power output of the 5.5 liter V8 biturbo has increased from 525hp to 600hp. Since no further information has been released we will have to wait to the Geneve Motor Show where Carlsson will present this tuned sports car.
We will keep you updated when we see it at Geneva next week!